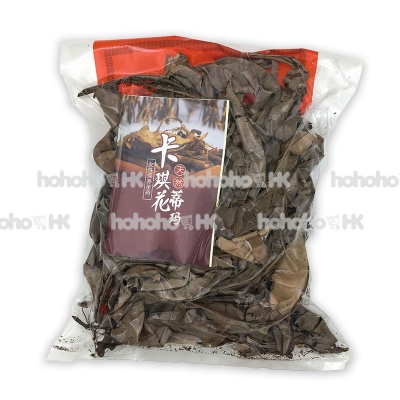 Overview
Kacip Fatimah is a traditional herb growing wild in the rainforests of Malaysia, Borneo and northern Thailand. It has a long history of traditional use for women's health and beauty.
Detail Information

Youthfulness & Beauty

- Improves collagen production and skin firmness

- Reverses the effects of aging and minimizes wrinkles

- Improves joint health and mobility

- Improves energy and memory


Benefits for pre & post menopausal women

Reduction in menopausal symptoms: hot flashes, night sweats, depression, loss of sex drive & headache

Hydrates the skin keeping it young, supple and vibrant

Reverses urinary incontinence conditions of aging

Use recommendation:


1. Take 2 leafs into a boiling water to cook for 5 mins. Enjoy it when it is warm. This tea will have a slightly green grass taste.

2. Take 2-5g Kacip Fatimah sliced roots and the leafs. Cook the sliced roots in the boiling water for 10 mins, then turn to a medium fire for another 35 mins. Put the leafs in together and keep boil it for another 15 mins. You can add on rock sugar, red jojoba, honey to bring up the taste. Keep constantly drinking can see a better effect.

Remark:
Do not consume during the menstruation period.

Ratings & Reviews